Frequently asked questions
These look like comic books. Are they comic books?
---
Well, no. The idea is that the best thing about all those great Golden Age horror comics were their grisly / weird / scary covers. So I hit upon the idea of making cool-looking prints of covers for comics that never existed -- hence "Never" Comics. These are high-quality prints that are suitable for framing and putting on your walls. It's nerdy, sure, but so am I.
---
Okay, how long will it take to receive my order?
---
Well, it depends -- this is a narrow-margin business, and we can't always afford to have stock on hand, so some prints (the larger ones especially) will be made-to-order. This can take up to three weeks to ship. We usually try to keep our 8" x 10" prints in stock, so if your order is only for this size, it will probably come faster. In every case, we will get your items shipped to you as fast as humanly possible, while still maintaining the best possible quality.
---
What are the shipping charges?
---
No matter how many items you order, there is a flat fee of $4.99 for U.S. orders, and $25.00 for International orders (including Canada).
---
What if I get my print and it's been crushed/damaged in transit?
---
No problem -- just contact us, and we will ship you a replacement as quickly as possible. We may request photos of the damage so that we can take this up with the Post Office. Unfortunately, on replacement prints, we cannot duplicate the Edition number (it causes too much confusion with the numbering sequence), but will ship you the lowest one still available.
---
Are you planning to do any actual comic books based on these covers?
---
At the present time, no. But never say never. I've done the self-publishing thing, and it's a lot of work for very little return, especially in today's hyper-competitive marketplace. But maybe someday I'll get the itch to put out an official Never Comics anthology or somesuch. If it happens, you guys will be the first to know.
---
Are there any plans to offer digital downloads of these images?
---
Not the present time, no. Sorry, but it's just too easy to pirate these things in the digital world. My creativity is the only asset I have, so I need to take at least some measures to protect it.
---
What is "TTFF"?
---
The Texas Terrors Film Festival is a grass-roots short-horror film festival I started in 2018. It showcases low- and no-budget short horror films from around the world, and screens them at the beautiful and historic Texas Theatre in Dallas, TX. We've had several World Premieres, many Texas Premieres, and had a lot of fun showing these films to enthusiastic crowds. Our next even is scheduled for May 4, 2021. For more information, check out our Facebook page, or our website at www.texasterrors.com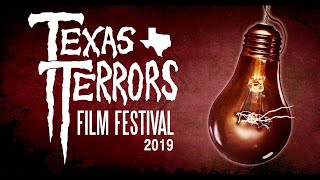 ---
You said you "dabble in filmmaking"... where can we see your work?
---
Well, you're very nice to ask! I have a YouTube channel that is a mix of comedy and horror shorts, and I also did a web series about comic book nerds a few years back. You can access it all here: www.bulldogTVonline.com Also, a Blu-ray of four of my short films is now available in the store!
---
---